Tool Validation & Shipping
A meticulous process that involves ensuring that tools and equipment used in the manufacturing and assembly of hardware meet the required standards.
Seamless Shipping for Timely Delivery
Efficient shipping is a vital aspect of the hardware development process. At Comate, we understand the significance of timely delivery and the impact it has on project timelines and customer satisfaction.
Reliable Transportation of Hardware
Our dedicated shipping team works closely with logistics partners to ensure smooth and reliable transportation of hardware components and prototypes. From packaging and documentation to tracking and customs clearance, we manage the entire shipping process with precision and attention to detail. By leveraging our extensive network and expertise in shipping logistics, we guarantee that your hardware reaches its destination safely and on time, regardless of the scale or complexity of the project.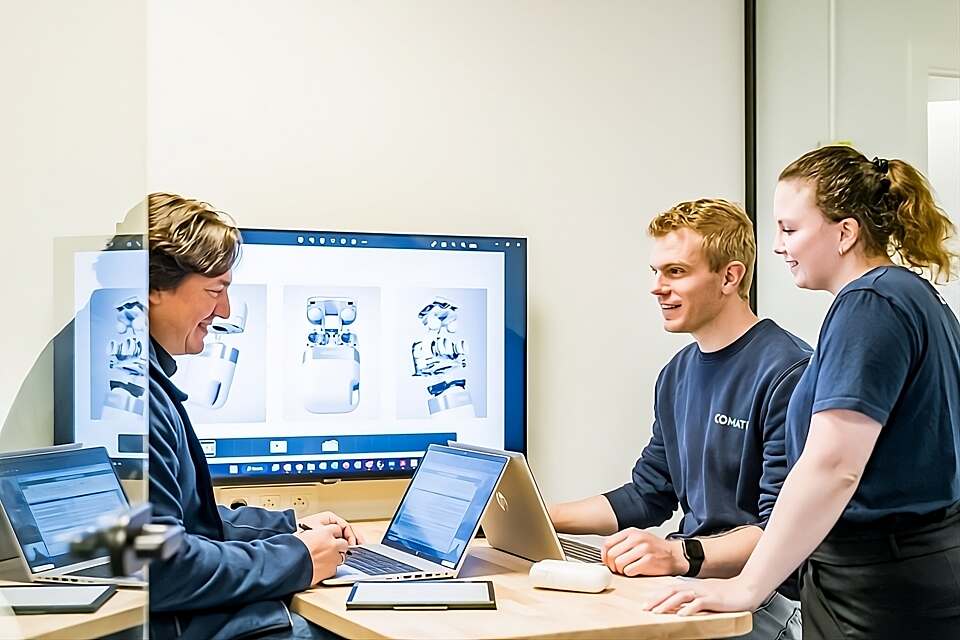 Streamlining for Optimal Performance
Our experienced team of engineers and technicians is well-versed in tool validation processes, leveraging industry best practices and advanced techniques to streamline validation procedures.
By conducting thorough inspections, functional tests, and performance evaluations, we validate the tools to ensure optimal performance, reliability, and adherence to quality standards.
Commitment to Quality
Quality and customer satisfaction are at the core of our tool validation and shipping processes. We adhere to stringent quality control measures throughout the tool validation process, ensuring that the tools meet the required specifications and performance criteria.
Interested in learning more?
We'd be happy to jump on a call and get to know your project.