Industry & machinery
We support several industry players in the R&D of new or optimized (cost-down) products and machines, from ideas and prototypes to one-offs and marketable equipment.
Innovation in the industry
Flexible & solution oriented
Whether it's a one-of-a-kind innovation or continued development support, start-ups, SME's and multinationals love working with Comate because of our professionalism, flexibility and ability to generate innovative solutions. As a result of cross-pollination from different sectors we have surprising and creative insights to answer your questions.
Our mixed team of both experienced and young engineers in mechatronics, (precision) mechanics, electronics and product development has been trained to select the right solution out of a hundred ideas.
On-site support and expertise
Comate has its own process flow: even though every project is different, we know which steps to take in development, it's a routine. Our team has the combined knowledge of a variety of 3D CAD programs, software packages for electronic design and PLC programming, and PLM software, with a proven record of adapting to the customer's way of work if needed. The process also considers CE requirements when applicable.
Experiences range from process industry, food industry (EHEDG guidelines), automotive, robotics & handling, niche sectors etc. We can either fulfill a project autonomously with a Comate team or work closely with your own engineering team. Support is provided when needed and we aim to assign the same people as much as possible to limit the knowledge transfer and start-up time.
Technical depth, usability & styling
We have a strong focus on technical engineering, but we emphasize the importance of the end user and of the appearance of the machine. Even in a highly technical environment, the look and feel of a product or a machine can immediately identify your brand and create expectations. Combined with the proper implementation of usability aspects in the design, we create the best chance of success in the market.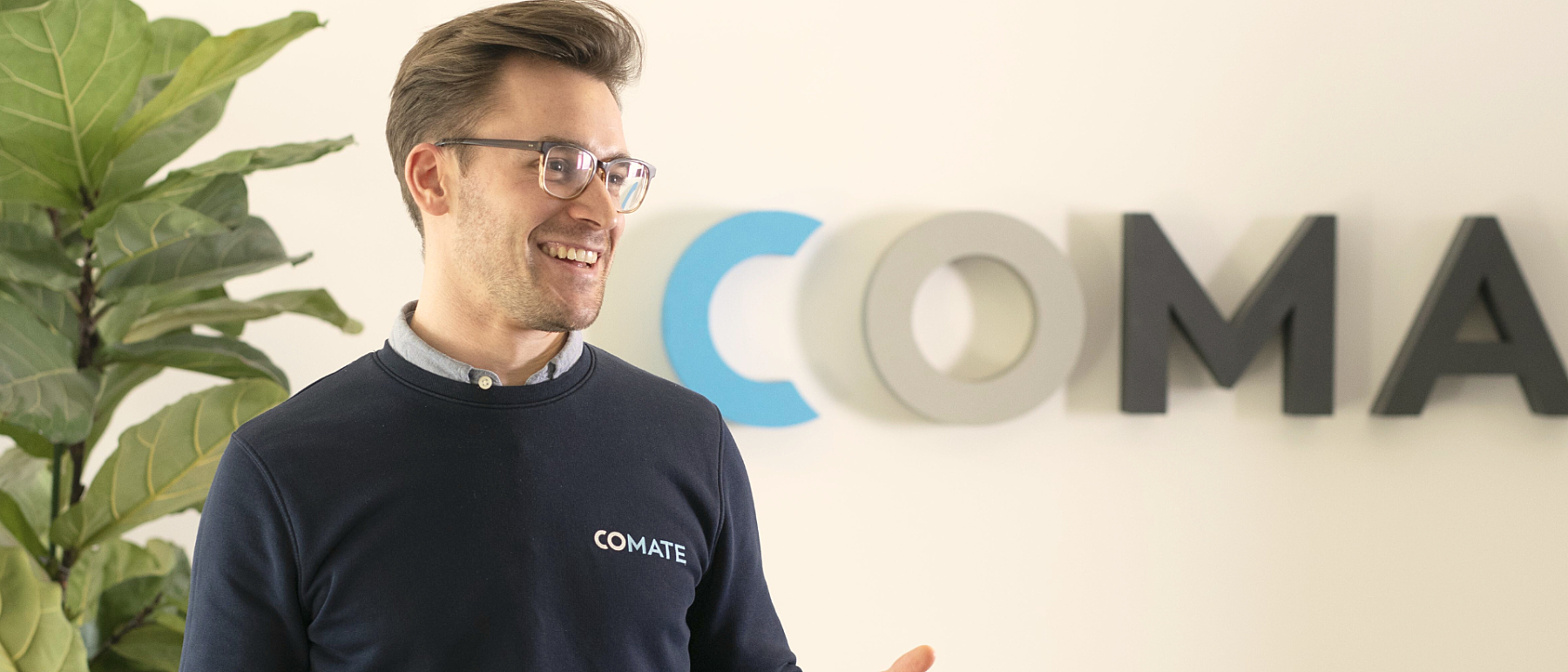 Let's discuss your project
Do you need support in development of your unique machine or are you a few hands short in your innovative engineering project?