Deltaray
A new 3D X-ray inspection machine that allows the manufacturing industry to guarantee 100% real-time inspection of mechanical parts
AI inspection solution
Up to 100 times faster
Detection at production speed
Measures and verifies the quality of mechanical parts
Ensures maximum system productivity
In a nutshell
Weak quality control and CT-scans that take a long time to process are a thing of the past as Deltaray brings a fully automated inspection machine on the market that can be set up in or near line the production floor for parts handling and workflows.
The gap in the market
Deltaray is a scale-up company based in Greenville, Houthalen, that has developed a new 3D X-ray inspection method for mechanical parts. Their technology allows for real-time inspection of components, addressing the inefficiencies of current inspection machines that rely on CT-scans. By using their unique approach, Deltaray can create a 3D image with just a few 2D images, significantly speeding up the inspection process. Their target market includes automotive tier one suppliers, medical equipment manufacturers, and 3D-printing organizations.
Deltaray's mission
Deltaray's mission is to ensure that every individual component is scanned, achieving 100% real-time quality control. To achieve this, they have partnered with Comate, an engineering firm specializing in hardware development. Comate is responsible for designing a custom scanning machine that integrates with manufacturing processes, allowing for continuous inspection of all components.
The solution
The initial concept involved a testing room with a universal sample carrier and a gripper to handle the samples. However, this concept had limitations in terms of product flow, radiation containment, and accuracy. With Comate, we proposed new product flow concepts, including a revolving door-like mechanism to maintain product flow continuity while minimizing radiation exposure. Our team also developed a robot gripper and a multi-clamper concept to handle multiple components simultaneously. Additionally, we introduced flexibility in the machine to accommodate different component sizes.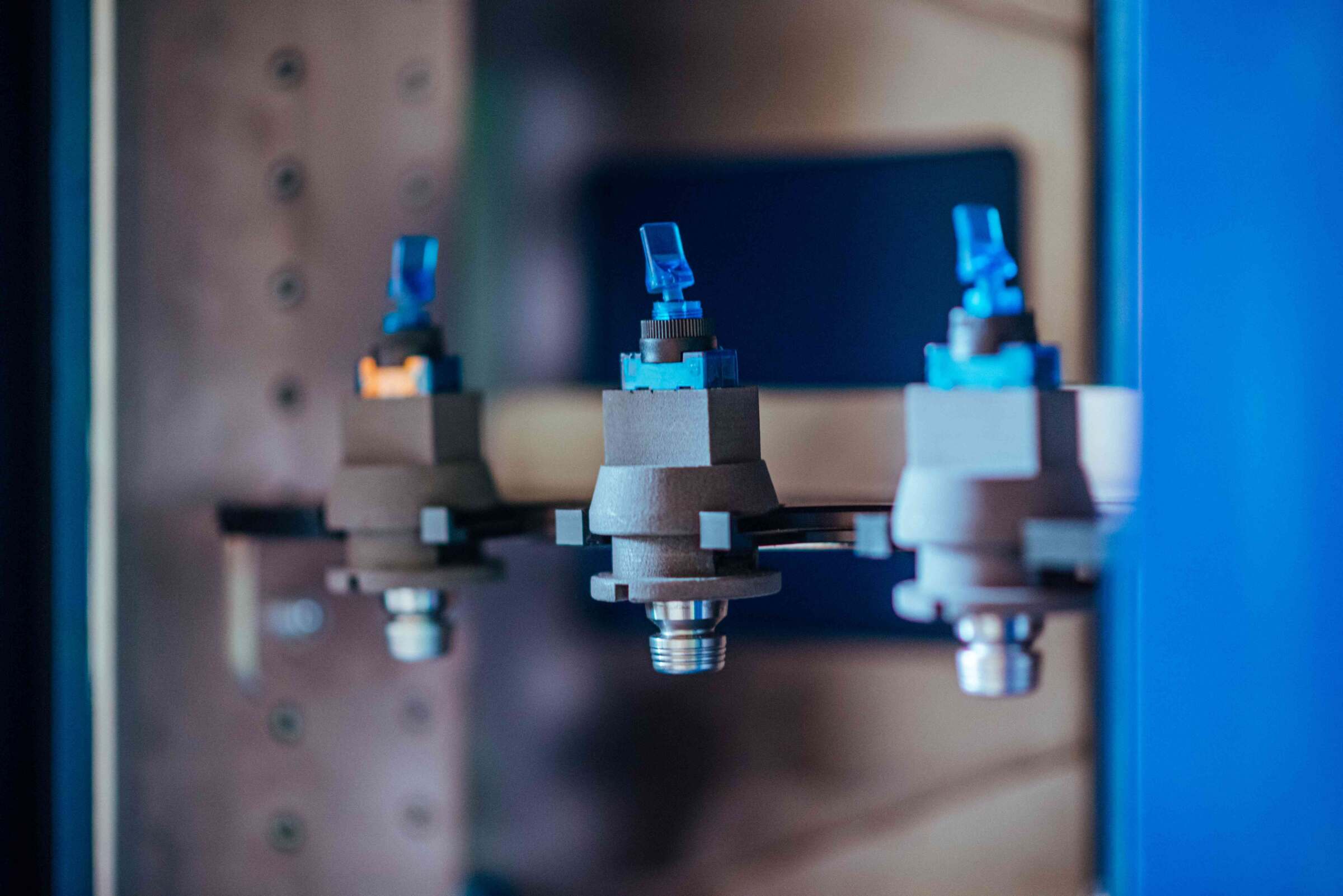 Status & next steps
The collaboration between Comate and Deltaray began small and evolved into Comate taking full responsibility for the development and automation of the machine. It is imperative for existing inspection methods to adapt and evolve with the changing times. therefore, Deltaray's innovative 3DAX technology presents a comprehensive solution for various industries, including medical equipment, 3D printing, and automotive.
More about Deltaray
Interested about what Deltaray has to offer? Check out their website for more info!