ValCUN
3D-printer technology based on standard aluminium wire as feedstock and smart printhead

Award-winning technology
Raised > 1 million euro's in 2021
Reduced manufacturing lead times
Easy and affordable operation
Cost-effective and environment friendly
In a nutshell
The ambition to find an economically friendly and ecological solution for industrial production, led ValCUN to fundamentally change the 3D-printing process as a whole. They developed a disruptive technology for 3D-printing based on standard aluminium wire as feedstock and a printhead, both of which are perfectly adjusted to the objective of working efficiently while keeping production costs as low as possible. Comate co-created the hardware product supporting this technology.
The market of metal parts
A complete redefinition of traditional metal AM technology was an obvious but not evident step: coming up with a new technology is prone to sceptism, making it hard to get adopted by the market. The disruptive technology that ValCUN came up with, made it possible to cut costs tremendously; the key to making industrialisation feasible which is the upcoming trend in plastic AM. But before we're going too deep into costs, it is a good idea to think about the existing market this new technology would have to keep up with.
The highest finish with 3D-printing using metal is achieved using powder bed 3D-printing technologies. Downfalls to this technology are firstly that the production environment of the 3D-printer needs to be inert at all times; secondly that the material costs of this powder are very high; thirdly that the laser used in the machine comes at a high price and safety measures; and finally that it takes a lot of time to finish one part, which all leads to major OPEX costs.
Two of the main alternative technologies to build metal parts are pouring metal in moulds or 3D-printing with a mix of plastic and metal so that when finished the plastic is melted away, keeping the metal form as final product after sintering. However, these kind of technologies come with a lot of irregularities and limitations, making them unsuitable for mass production especially when it comes to aluminium which is the initial focus of ValCUN.
Furthermore, a lot of industrial applications do not require high-definition prints that can be made with technologies such as powder bed. In fact, industrial parties are looking for the optimal economic way to produce parts which is usually a hybrid way of manufacturing. For example, a more robust but fast near net shape with specific finishing processes afterwards. Nearly no existing part is produced in a single step. After all, ValCUN came up with a new technology with initial focus on aluminium alloys, not to achieve high definition print quality, but to effectively allow the generation of added value of AM in mass produced parts, using a fast and economic approach.
The kick-off
The existing idea was to start from aluminium welding wire to then come to the same kind of process as 3D-printers that work with plastic. On the upper side, the base material is extracted into the 3D-printer and on the underside starts building something, wasting no base material whatsoever during this process. Of course, during the development of this technology, ValCUN came onto many challenges.
To counter the challenges of this disruptive technology, ValCUN was in need of a collaboration with an organisation that could come up with a new design for a printhead, compatible with their technology.
A party with great expertise in mechanical engineering and design was what they were looking for. That is how Comate came in the picture. Our engineers and designers can build hardware from scratch and iterate on existing concepts. Furthermore, they found Comate to be a match as they were very 'startup-minded' what made the difference for them to shake hands with us.
Main challenges
One of the main goals? To cut CAPEX costs of 3D-printing devices to a minimum. A first difficulty was making sure every millimetre of aluminium wire that is going in, is coming out, in order to obtain full and reliable extrusion rates.
Secondly, the melting process within the printhead needed perfect temperature control - so that on the one hand, at the upper side of the printhead, the incoming wire jams the system - and on the other hand, on the bottom of the printhead, the material isn't too cold so that the printed materials wouldn't fuse together and come loose. Finding the right balance in this process took a lot of trials, but in the end it all came together.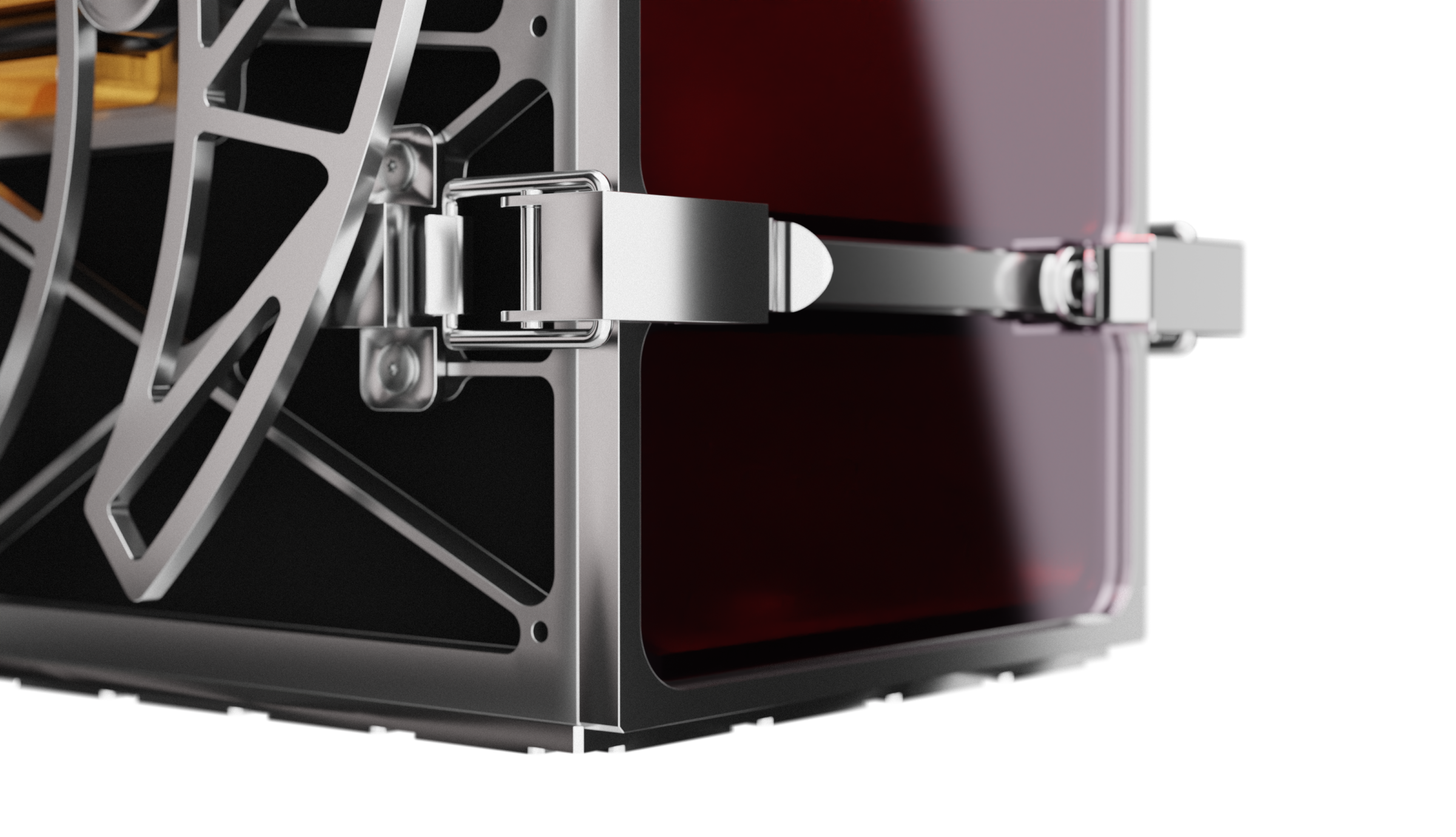 What did Comate focus on?
In the first place our team's objective was to simplify the architecture of the existing printhead. Secondly, a key focus point was to achieve a higher quality of life, by rethinking the maintenance process; making adjustments much easier and replaceable parts more accessible.
We also finetuned the melting process to ensure optimal material fixation by designing a new mechanism within the printhead. This newly found mechanism also had to be incorporated into a printhead that was as compact as possible to match the rest of the device without losing sight of the requirements made.
To conclude, Comate's engineers and designers used their hardware knowhow to come up with a sustainable solution in the form of a smart design so that ValCUN's innovative technology could continue to be used in an effective way in the long-run.
The solution
Who can benefit from this technology?
A lot of companies use casting or milling technologies for aluminium parts. Depending on the application, they encounter limitations such as: too many parts in their final product that require assembling, limited design freedom/complexity, non-compatible serial sizes, long lead times, and so on. These kind of companies are the perfect fit to benefit from this new 3D-printing technology as a specific production step to extend their product range. Their main goal is to have an economical solution that 3D-prints only the parts or features in the product that make sense in terms of functionality and final product cost.
Considering that the main goal to obtain this disruptive technology was cutting costs, this device and its accompanying technology definitely is a gain for companies that want to set up mass production or for metal workshops as an extension of their variety of production steps (milling, turning, grinding, cutting,…) . Since production goes much faster than existing 3D-printing technologies that use lasers, manufacturing a quick prototype, model or small series instantly becomes a piece of cake.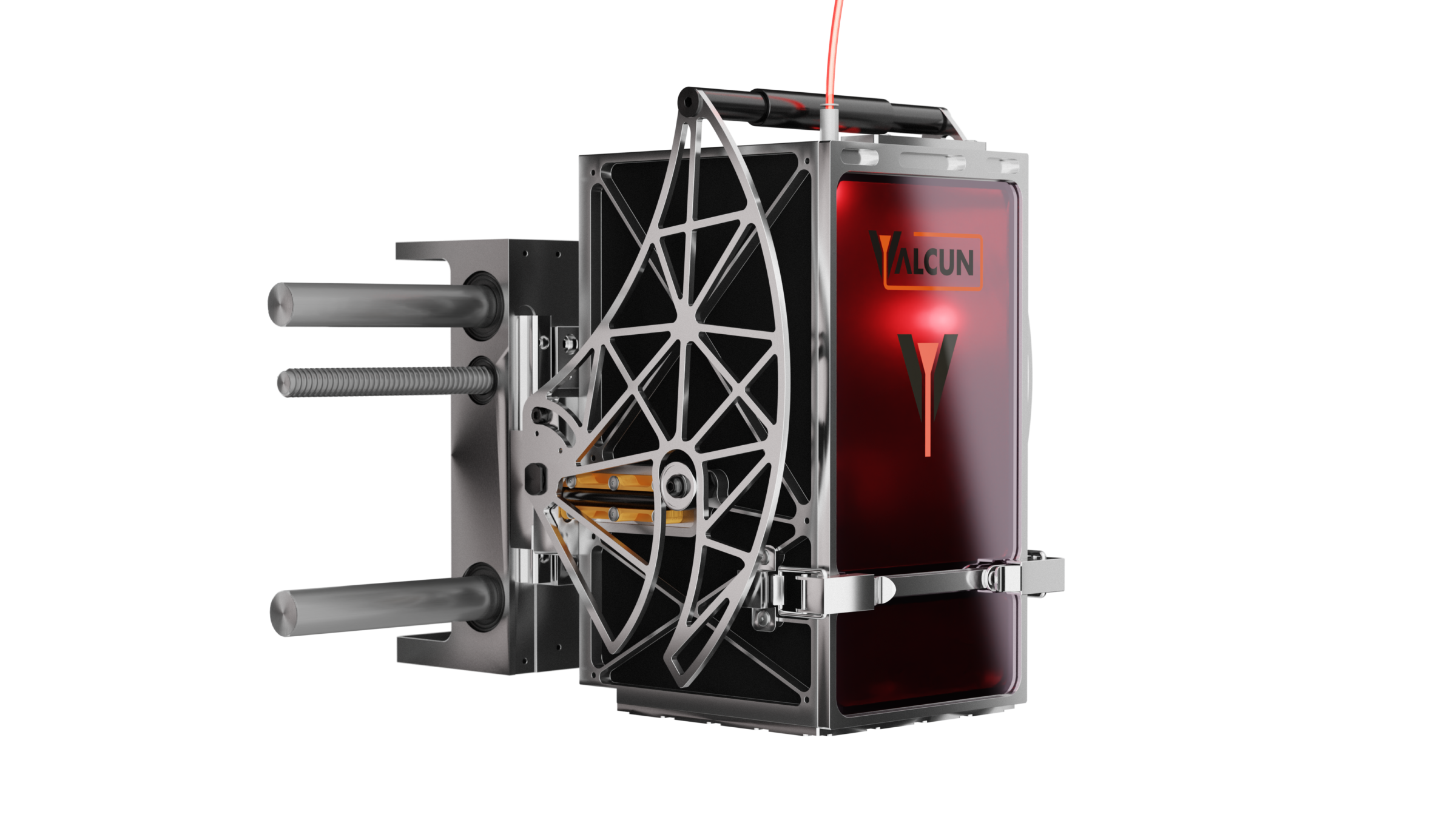 Next steps
Currently ValCUN has been granted a patent and another patent is already pending. They raised more than 1 million euro's with the help of Vlaio and are a part of various research projects at KULeuven, UGent, Materialise and more.
Furthermore, ValCUN's concept already won multiple awards; in 2020, they were a finalist for 'De Bertjes' and for 'Deloitte rising star', in 2019, they were awarded by the Elektor Startup Games and got selected for the acceleration program of KBC Start It and in 2017 they were a finalist for the Trends Pitchers Day. They are also recognised by AM Power, Wohlers Associates, StartUS Insights and so on.
At the moment, they are initiating a new capital round to market their solution and are continuing to improve and extend their technology features.
More about ValCUN
ValCUN started its capital round, all info can be found on their website!