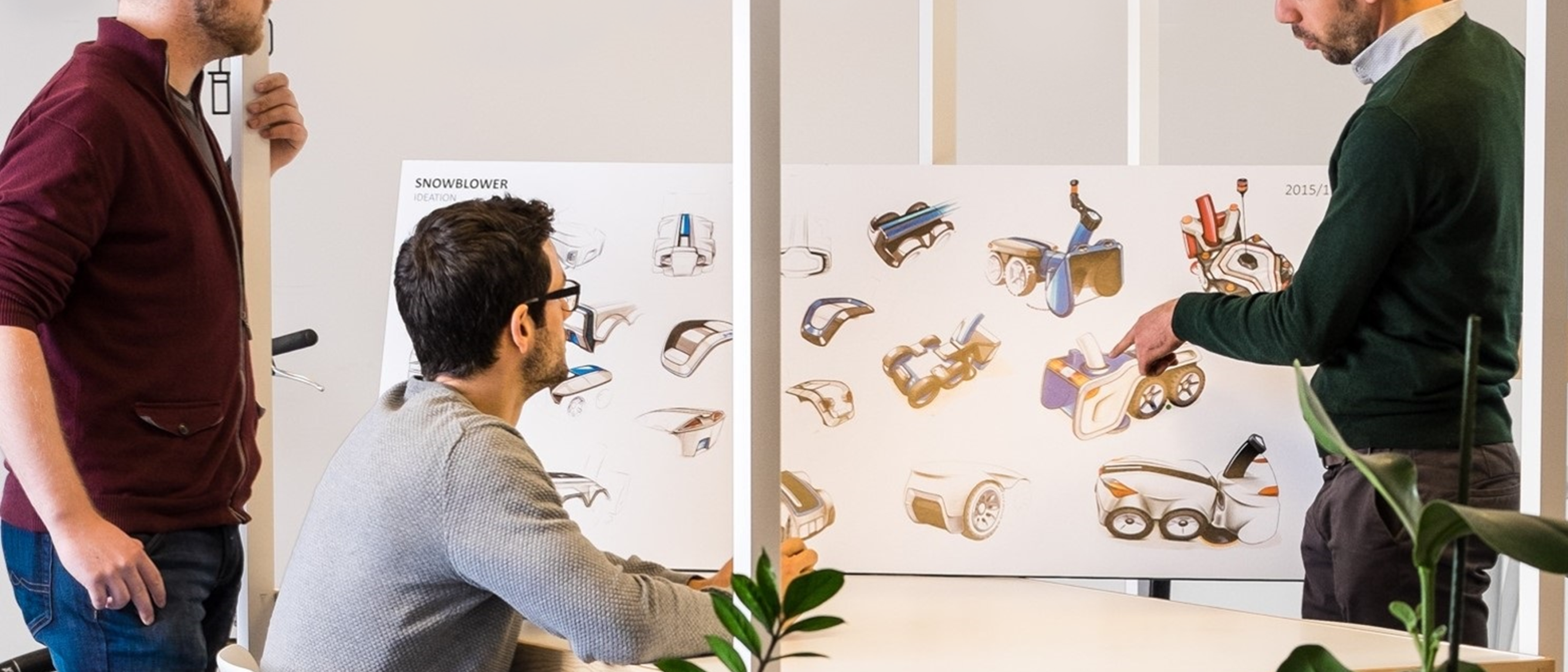 Project Manager - Medical Devices
Want to become part of our team as a Project Manager? Check out the vacancy below and apply!
DESCRIPTION
Do you want to help build tomorrow's world?
Welcome to Comate, where we develop innovative high-tech hardware from scratch for pioneering companies across all possible industries: from the most secure cryptowallet on the market and a design snowplough to a device that makes hip surgery more efficient for surgeons and patients alike. Our robots, IoT devices and other high-tech products have already won dozens of international awards. In 2019, we were voted SME of the year.
We currently are looking for a talented and passionate project manager like you, who can lead the development of new, disruptive medical products together with our clients. Do you only strive for excellence and do you want to grow your career in step with our company? Then perhaps you're the M/F/X we're looking for.
You will work within a multidisciplinary team of engineers and designers on the development of innovative medical devices. The aim of our passionate team is to cooperate with our clients in order to develop a unique product that is more advanced than anything that is currently available on the market. As a project manager, you will be in charge of various projects that relate to the development of innovative medical devices and products.
WHAT DOES THIS MEAN?
You will:

Lead the project from the initial idea to the final production version, and everything in between: brainstorming, concept design, prototyping, testing and industrialization, ...
Be responsible for the entire project event: general planning, planning the project team, financial follow-up, setting up and keeping project plans up-to-date, etc ...
Be the point of contact for the customer. You understand his needs and make every effort to arrive at the optimal innovative product for him.
Manage all project resources: your Comate colleagues but also partners, suppliers, freelancers, ...
Be responsible for the conformity testing of our new concepts, prototypes and pilot production so that they are in accordance with internal and external standards.
Have an important role in propagating our values and standards as a project manager.
REQUIREMENTS
Do you think: "Sounds great! Am I the Project Manager you are looking for?" Let's see:
You are passionate about all technical aspects of product development.
You have a higher degree in Engineering.
You obtained a few years of experience as a project engineer of project manager in the technical, interdisciplinary development of products preferably in a design/engineering agency or similar innovation driven environment.
You combine strong technical skills with strong project management skills.
You have experience in design & development activities according to ISO13485, IEC60601, IEC62304, IEC62366.
You have excellent communication skills in English, spoken and written. Other languages are a plus.
You are flexible, you have no problems with adapting new plans. Product development is fun, but also unpredictable.
You can handle pressure because honestly, we work hard.
BENEFITS
Why should you apply? Our offer:
You will be joining a team of enthusiastic and passionate colleagues.
You will be working on the design and development of truly unique products and solutions, end-to-end. Yes, you can be an inventor! There is nothing more trilling than seeing your work out there on the market.
Comate offers a broad portfolio of training and educational courses, allowing you to grow.
Comate is a fast-growing company, so you can grow with us and grow in your area of expertise or interest.
You will be able to work in a cool office right in the heart of the vibrant city of Leuven or Ghent.
You will get an attractive salary package with a lot of extra benefits.
And yes, Comate is an award-winning company! We want to excel in what we do, it's no walk in the park but our hard work pays off.
Apply for this job!
Sounds like something for you? Apply now for this job. We're looking forward to meeting you!
This could have been your masterpiece
Other vacancies
Not the job for you, but interested in becoming a coMATE? Check our other open vacancies or apply spontaneously!